A political group, Lagos4Lagos, has said there would be a change in the manner affairs of Lagos State would be run starting from 2023.
Speaking with a select group of editors recently, Abdul-Azeez Olajide Adediran, initiator of the Lagos4Lagos movement and leader of Team Jandor, said many Lagosians had grown weary of the alleged politics of imposition in the state and would want an end to what he described as an ugly trend, in 2023.
The group said that since 1999 one man had continued to detect who governs the state many years after he left office.
Adediran pointedly said that Bola Ahmed Tinubu, a former governor of the state and national leader of the All Progressives Congress (APC), had singlehandedly determined who governed the state, since he left office in 2007.
"It is time for Lagos to work for Lagosians, hence the mantra, 'Lagos4Lagos'. For many years, Lagos has only worked for a few individuals," he said.
The group explained that everyone resident in Lagos State was entitled to a good life irrespective of state of origin. It alleged that many indigenes and residents of the state have not enjoyed the goodies that the state has in abundance, and that only a few entrenched interests have enjoyed and continued to enjoy.
"If you want to succeed, you have got to need a new strategy. That's why we have decided to start on time to engage with relevant agencies, individuals and influencers and seek their collaboration towards this mission. Let us stop this new normal of one individual determining what happens on the political arena of a state. It is no longer fashionable for people to think that with a hefty war chest you can bulldoze your way into power without the people's mandate," the convener said.
Making reference to what transpired in the last 2019 general election, he said: "In Kwara State, the people rose up to end a culture of political entrenchment. We saw that some people had excess money to perpetuate themselves in power; the masses rose up and took the state back. We want to defeat the entrenched interest in Lagos. After many years of research; we have come to provide a solution to the challenge."
He noted that winning election starts from engaging people at the grassroots not on twitter, facebook or television channel.
"We have discovered that for many years those who have won elections have done so on one man's structure. So, ours is a project that we aim to use to defeat them. If you look at the election result from 1999, the voting number has continued to dwindle. You see that people are dropping off. People are no longer interested in voting. Registered number of voters has continued to shrink," Adediran noted.
According to him, "We are interested in taking back our state. In the last governorship election in Lagos, there are over 2 million registered APC members, over 6 million registered voters, but Babajide Sanwo-Olu won with only 739, 000 votes. It shows you that even members of the party are losing interest. So, we want to reawaken people's interest in voting process. We are targeting everybody whether indigene or otherwise using the Team Jandor platform.
"We are reaching out to core indigenes through the Igbile Eko platform and also reaching out to the elite group in Lagos through the Eko United platform. Over the years, we have discovered that members of the elite group in Lagos State do not vote. We want to sensitise them to take their future in their own hands by deciding who governs them. They should not allow thugs, area boys or the downtrodden who collect sugar, a few cups of rice and other handouts to mortgage their future. That is why we have come up with Lagos4Lagos mantra that speaks for everybody. We have structure in all the wards in Lagos State."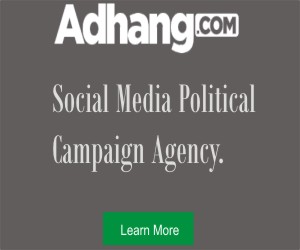 He also claimed that, "Since 1999, we have only had one governor in Lagos. Every other person has been a tenant. This individual even decides who becomes an Oba in my village. Ours is a political movement that wants to change the course of things in the state. It is not about party. It is about making Lagos work for everybody. The way it has been going on for years, Lagos has not been working for everybody. As long as you live and pay your tax here, the state must work for you."
When asked if he would not drop the project in the event that promises of settlement are made, the convener said, "Except you have that Executive power, you will not be able to do what is good and just for our people which is our driving force. If you see anybody supporting a bad system, it means such a person is benefitting from it.
"I want to tell you that we have been to every nook and cranny of the state, and the acceptance level has been very high. Many people are not happy about what is going on in the state. No dynasty, however will last forever. There is always a terminal point."
On whether he has the money to prosecute the project when the time comes, he said: "Talking about war chest, this is the thing they have been using to scare us away. They will say you don't have money; they will kill you, etc. But we are determined this time around to stand on our feet."
On how to raise money, either crowd-funding or other means, he said that would be determined as the days draw nearer. And that as people continue to have trust and belief in what they are doing, they could gladly make financial contribution when the need arises.
Adediran explained that "What we are doing now is already seen as an affront on our leaders. For us who believe we want to do the right thing, only a court of competent jurisdiction can stop us. What we are doing is not at all to fight anybody, but they see it as an affront. But we want to return to the past when we used to elect our own. We are trying to challenge the narrative. Anytime we want to have an election, a few months to that election, they will unveil a candidate who does not know anywhere. But we have already travelled and traversed the state to see things for ourselves- the challenges of the people; how they live, the terrain, etc. We are not just looking for power, just to occupy office. We know what we want to do with it."
Dismissing the allegation that he is a mole in the state APC planted by some politicians not resident in Lagos, he said although it was true that he had mentioned the project to some of them close to him, there was no input whatever into what he is doing from anybody in terms of finance. He said he mentioned it to them because of his personal relationship with such individuals, emphasising that none of the individuals can dissuade him from going ahead with what he believes in. "I can tell you for free that their kobo is not on this project," he said.
Asked if he hoped to get nomination from the APC seeing what happened to Ambode in the last governorship primary of the party in the state, he said, "Do you think if our party remains the way it is now till 2023, that they would give me governorship ticket; every other thing the leader may give, not governorship. I know what is happening in the party today, but I know that many things will still happen before the election. So, it is naive for me to be frightened and stop my idea."
He was flanked by other principal officers of the group during the event. They include, Funke Ijaie-Kunle, central coordinator, Team Jandor; Bode Makinde Benson, principal coordinator for Ibile Eko; Jonathan Nnaji, coordinator for Ndigbo caucus in Lagos; Abdulmumin Gambari, coordinator of Arewa, Adolphus Anum, coordinator of South-South.