The former Chairman of the defunct Congress Progressives Change, Senator Rufai Hanga, has accused the National Leader of the All Progressives Congress, Bola Tinubu of preventing Pastor Tunde Bakare from running with President Muhammadu Buhari in 2015.
Pastor Bakare ran with President Buhari in 2011 but they lost in 2015, while Buhari and Vice-President Yemi Osinbajo ran and secured victory.
Hanga in an interview with Daily Trust said Buhari wanted to run with Bakare again in 2015 but Tinubu brought Osinbajo.
"There was a time that we wanted to merge with Tinubu's party, the ACN, ahead of the 2011 election. These people went and told Buhari everything and that he shouldn't accept anything from Tinubu."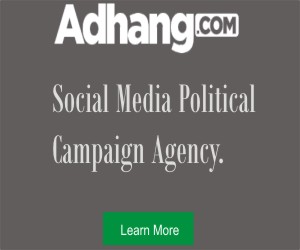 "Instead of picking pick a running mate, El-Rufai brought Tunde Bakare as running mate to Buhari. Then Tinubu was annoyed and backed out and he (Buhari) failed."
"Everything went like that. But we polled 12 million votes. Then people were saying that if Buhari could poll such votes, then he must be a strong ally, later Tinubu came to Buhari and said, "Sir, they must have told you certain things about me. I agree that I am a bad boy but we will produce results for you. It is not prayers. Politics is a game. We will do it and succeed but we must bathe ide by agreement." Buhari agreed. But the spin doctors continued to mount pressure. Tunde Bakare was to be picked again but Tinubu stopped it and the present vice president was brought in."
Hanga also said despite the role he played in the emergence of Buhari, some powerful persons blocked him from reaping the reward of his labour.
This article was originally published on Nigeria News