The Peoples Democratic Party (PDP) on Friday said no governor in its fold would leave for the All Progressives Congress (APC).
The opposition party said there was nothing attractive in the ruling APC to gain more governors.
The party's National Publicity Secretary, Kola Ologbondiyan, said this while answering questions from newsmen after reading a communique of the 90th National Executive Committee (NEC) of the PDP in Abuja.
He said Nigerians had begun talking about 2023 elections ahead because they had lost hope in President Muhammadu Buhari.
"Every political party has a season of contestation for power. The unfortunate thing for Nigerians today is the fact that we have an administration that is not performing. An administration that Nigeria has already moved beyond.
"And that is why clear three years before elections, Nigerians are already contesting over who will occupy which office or the other."
Recall that Kogi Governor had claimed on a national television station that nine more PDP governors would soon join the APC with Rivers State Governor, Nyesom Woke, to be the last person.
Ologbondiyan said, "Yahaya Bello lies with reckless abandon. He tells Lies without a feeling. He is a rabid liar.
He has the background of telling lies Without minding whether people are watching or not, whether people realise what he is saying is true or not… you don't take such a character seriously.
"So for us in the PDP, Yahaya Bello simply went to entertain Nigerians on the TV.
"If anybody tells you that 10 governors will leave PDP, who would believe such nonsense? What's the attraction in APC?
Recall that the Ebonyi Governor, Dave Umahi, on Tuesday announced his defection from the PDP to APC, citing marginalisation of the South East.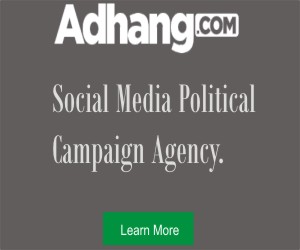 He complained that the South East had not been considered for presidential slots since the return of democracy.
But Ologbondiyan said the party would not bother itself about Umahi's defection.
He said, "At the fullness of time the reason for Umahi's defection would be made known to every Nigerian.
"If you watch his defection yesterday the only thing you have for Umahi is a pity because he was empty. Look at the people around him. If he was fighting because of the South East, how come the people around him are APC members from a particular side of our country? How come you cannot find Ohanaeze people, how come you cannot find the egalitarian and educated-minded people of the southeast standing with him on the podium?
"We are not going to engage him on whether he has left the party or not. He has crossed the bridge and burned that particular bridge and there is no coming back for him. What we have for him in PDP is just pity."
He, however, said the party would not allow any legislator to leave with Umahi, without giving a fight.
He said, "I want to place on record that any legislator elected on the platform of PDP in Ebonyi state will not run away with our mandate. I want to assure Nigerians of that.
"We are going to challenge it and for the first time, we are going to subject that process to judicial test because it is clearly stated in the constitution that unless there is a division within the party, you cannot be a member of parliament and change parties. The situation we have in Imo state, we are going to test that law in the court."
Ologbondiyan said the NEC resolved to form an electoral reforms committee to work with the National Assembly and civil society organisation to make laws that would guarantee free and fair election.
He also said the party would embark on electronic registration of members in the first quarter of next year.
He added that the party would also raise a committee that would review the manifesto of the party to reflect the challenges of the time.