The author, Jaye Gaskia
A coalition, The Peoples Alternative Political Movement, has stated that the way forward for Nigeria out of the socio-economic and political crises in the country is to dislodge the current ruling class from power and elect workers into key positions in the country.
The coalition, which noted that it is working towards the emergence of a Mass Workers Party, stated in a release that it is fully committed to supporting the struggles of Nigerians and charting a way out of the conundrum.
Jaye Gaskia
The release was signed by Jaye Gaskia for TPAP.
The coalition said, "Nigeria, our country is once again at a perilous crossroads. The deteriorating situation with respect to the conditions of living of citizens and residents, and their quality of life, which has been in decline for decades, and certainly since the inauguration of the current 4th Republic in 1999, has now entered a steep and precipitous phase, threatening a catastrophic implosion.
"We are very clear about the root causes of our existential crisis; the historical incompetence and the congenital greed of the country's thieving and ruining ruling class, and exploitative, destructive and repressive capitalist system over which it presides.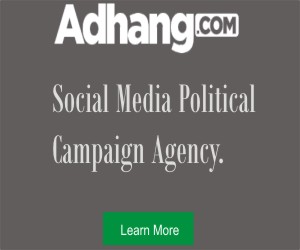 "We are equally not ambiguous about what is ultimately required to address the crisis and salvage our country and her peoples – the displacement of this light fingered and treasury-looting ruling class from power, and the elevation of the working class and labouring masses of our people to the state where they can exercise legitimate democratic control and management of the political and economic life and processes of our country.
"It is clear that the ruling class, and all its various factions and fractions have run out of ideas and are incapable of resolving the humongous security challenges, facing the country, and brought on by their incompetence and greed.
"It is clear that in order to adequately address this crisis, the popular masses must accede to power, and undertake a comprehensive root and branch overhaul and radical reorganisation of governance."
The coalition noted that Nigerians must be ready to take action against bad leadership and work towards the actualisation of a free and fair society.
'We announce the constitution of the Interim National Steering Committee (INSC) of the movement, made up of a representative each of each of the participating and member organisations and coalitions within the movement," it added.
AddThis
: 
Original Author
: 
SaHARAREPORTERS, New York
Disable advertisements
: