Ahead of the forthcoming elections in 2019, women in various political parties and civil groups are demanding for more participation by women in the elections. The role of women in Nigerian politics is gradually becoming a popular subject. In times past, women have been relegated to the background when it comes to their participation in conspicuous and important issues and positions in the society. This is particularly noticeable in developing nations and Nigeria is surely not left out. This sentiment on feminine gender has been on for a long time, and in recent times, Nigerian women are set to make a change.
Women in Nigeria are very serious to the point that they are threatening to not support any party that does not promote women participation; particularly, this refusal goes to parties that do not have women as candidates for the forthcoming elections. Women generally believe they have the numerical strength to influence and determine the outcome of elections and they intend to explore this advantage. All they ask is for the encouragement to hold a significant part of political positions and realize their political aspirations – both at state and federal level. They believe it's high time they fight and take their rightful positions.
Women feel they are being deliberately pushed out of politics and they are determined to put that to an end. This advocation, according to them is for the progress and development of Nigeria as a nation. According to history, the highest position held by women in Nigeria has been the deputy governor and they want a change.
The Nigerian women are decided and serious in progressing gender parity. They are pressing hard to see that the 35 percent Affirmation Action for women implemented to its full. This desire in Nigerian women is evident in their run for politicalpositions, to as high as presidency. With just barely about 7 months left to the commencement of the 2019 elections, women in Nigeria have declared their intent to run for various positions in the country. They are getting set to shake 2019. Particularly, according to a report, there are 5 female presidency candidates that have declared their candidacy for the presidential seat. They believe that they have what it takes to lead the country better. They look forward to taking President Buhari's job come 2019.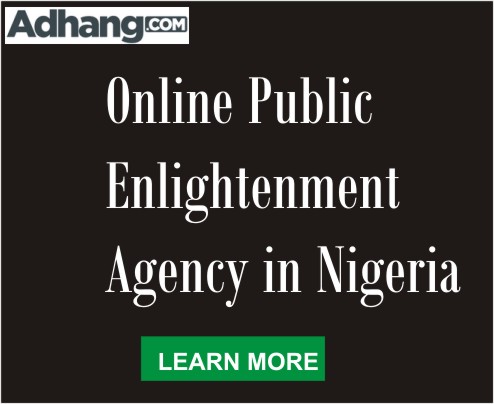 Globally, this subject of women participation and representation in political positions, particularly at highest level is considerably gain attention. Nigeria has not been left out in all of these; they are gradually becoming the focus ( and a force to contend with) in initiatives for development. According to Nigerian women, history has it that when women are given the opportunity to occupy leadership positions, there is always a difference – whether in terms of progress, result, growth, and so on.
There's not a doubt that overcoming this age-old tradition and cultural practice of relegating women to the background is going to be difficult; however, women, particularly Nigerian women are determined to what it takes to win the fight. One thing is sure, women are out to say that they don't only belong to the kitchen or "the other room" as uttered by president Buhari. They are tired of just being spectators in political affairs. They are cut out for much more, than even the men can imagine.
Image Credit: Sunnewsonline.com