Political atmosphere in Nigeria are getting interesting as Nigeria moves towards 2019 political elections. Looking at political atmosphere currently in Nigeria, you will see 6 political trends going on: whether they call it breaking news on politics, scandals, newspaper headlines, or exclusive reports; they're photos, videos, interviews, Nigerian news today, etc.  Irrespective of their headlines and type of contents, they're all revolving around six headings on this blog today.
Listed below are 6 Nigerian political trends so far towards 2019 elections.
Changing political party:  Defection is one of major trends in Nigerian politics towards 2019 elections.  Not less than 30 elected national assembly members have moved from one party to the other, most of these politicians are from APC and majority of them are moving to PDP. This mass defection has become a common point of discussion in political tv shows, radio talks and blogs.
Political related business warming up and proposals going on left and right: Currently in Nigeria, different businesses that have services for politicians are currently blasting proposals here and there to politicians and political parties. These include spiritualists, political advertising agencies in Nigeria, and transporters for carrying campaigners, hall renters, musicians, DJ people, media owners/professionals, etc.  They all have one form of business or the other to render to these politicians at different levels – from state to federal.
Fear of unknown:  One of trends in Nigerian political elections towards 2019 is fear of uncertainty; politicians are not sure what would be the outcome of the whole movements, investments and decisions. Because, whatever choice a politician makes he/she will reap the benefits or face the consequences of that decision; this creates fears among politicians.  Masses on the other side, are not sure whether this 2019 elections would favor them or not; and whether all these dramas and songs are for interest of the masses or politicians; and Nigerians wouldn't want anything that can lead to war or killings, etc.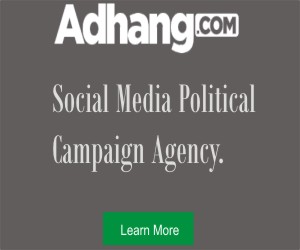 Political negotiations:   There are different negotiations going on in different quarters (local governments, states and federal level) for diverse reasons about the 2019 elections. This trend is obvious and one of the reasons behind political parties' members' defections Nigerians are seeing today.   Needless to say, many politicians will be negotiating for their constituency, state and region they represent and interested to know what 2019 holds for them, while some politicians will be negotiating for their personal interests. Although if you ask a typical Nigerian, he/she will tell you that all these politicians are negotiating for their families not masses.
Chasing opponents:  Going after the opponents is one of the trends in Nigerian politics towards 2019 elections.   You are seeing allegations going on from different quarters; political office holders using their offices directly or indirectly to bring opponents down, or distracting opponents and masses from focusing on the important issues.  For example, you would have seen an office holder accusing the other of involving in fraudulent activity, therefore sending police and EFCC to arrest and restrain him/her.  An act like this makes many Nigerians to ask, "Why now"?
Electorates/Masses getting confused: This is another trend Nigerians are experiencing in Nigerian politics towards 2019 election. Nigeria as a country currently has over 57 registered political parties; these political parties are campaigning in divergent ways in 36 states +federal capital using different tools.  Therefore, electorates are being exposed to many promises, thus they're getting confused on whom to follow.  In addition, so many Nigerians are interested in peace and unity of Nigeria, not who wins; and silently looking for who will win and there will not be a war in Nigeria, at the same time want a competent person to rule, hence the confusion where to strictly stand.
These are 6 Nigerian political trends towards 2019 elections.