The crisis rocking the Kwara State Chapter of the All Progressives Congress (APC) has continued to grow from bad to worse.
This followed the serious disagreement between the Governor AbdulRahman Abdulrazaq faction and that of the minister of information, Lai Mohammed, as well minister of state for transportation, Gbemi Saraki, over the removal of Bashir Bolarinwa as the state chairman by the National Caretaker Committee.
The ministers' group led by Akogun Oyedepo at press conference in Abuja on Wednesday insisted that the decision must be reversed, but the governor's group led by Kunle Suleiman on Thursday said the removal of Bolarinwa and appointment of Samari Abdullahi as chairman was apt.
This was just as the governor's group declared the two ministers from Kwara, Mohammed and Saraki, as well as other opponents of the governor as 'paperweight' politicians who cannot win an election even in their local governments.
Read Also: Edo primary school teachers begin indefinite strike Monday
"Ministers are not elected positions. President Muhammadu Buhari in his wisdom picked whoever he wants as minister. It was not based on the capability of such fellows to win election," said the governor's group.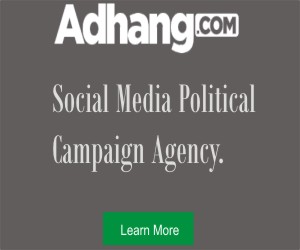 "If you check on the background and pedigree of the two ministers you are talking about, you know what I'm saying if they can actually win an election in Kwara State. They can come to Abuja and say whatever nonsense. Let each one of them come to their local government and say it. I call them paperweight politicians," the group said.
In a text read by Nurudeen Mohammed, the group said: "the former chairman Bashir Bolarinwa and his co-travellers have launched a campaign of calumny against the fine gentleman to the chagrin of Kwara public who wonder what could warrant these party chieftains from the ruling party attacking their own governor despite his glaring record of achievements in less than two years, humility, openness, and prudence".
"It is on record that these gangs dedicated a weekly programme to denigrate the governor, his administration, and the House of Assembly. They never missed any opportunity to denigrate the office of the governor. Certainly, no system, much less an organised political party, can survive the level of indiscipline, arrogance and unbridled ambitions of these lousy few.
"The intervention of the national headquarters of the party is therefore timely and necessary to save the party from this oppressive, self-centred gang," the group said.