The Director-General of Progressive Governors Forum (PGF), Salihu Lukman said the Ministers of Defence, Police Affairs and Interior, may have step down implementation of initiatives contained in the six proposals in the All Progressives Congress (APC ) manifesto on tackling insecurity in the country.
Lukman said six proposals contained in page 19 of APC manifesto are to: "Create a Federal Anti-Terrerism Agency (FATA), with properly trained and professional staff combining elements of both Police and the State Security Service, which would be fully accountable to the National Assembly to conduct anti-terrorism and counter insurgency operations.
"Develop, promote and implement a public accountability framework to enhance the operational autonomy and efficiency of the military, police and other security agencies in the discharge of their constitutional mandates.
"Develop the oversight of local policing, including the nomination of the State Police Commissioner and management of the prison service to the state.
"Establish a Federal Police Complaints Authority and Ombudsman to provide a transparent process for ordinary Nigerians to raise complaints over police conduct.
"Promote peaceful and harmonious coexistence by ensuring that Nigerians are free to live, work and worship in any part of the country without let or hinderance and introduce legislation to outlaw inflammatory hate speech.
"Protect the country against external aggression and enhance our national security through stricter control of our borders while maintaining strong, close and beneficial relationship with our neighbours and other countries".
The PGF Boss in a paper titled, "Political Contestation in Nigeria: Challenges of Benchmarking Party Manifesto" presented at the annual conference of the APC Press Corps in Abuja at the weekend called on the Ministers with cabinet responsibility on security to revisit this provision of APC manifesto and develop complementary initiatives.
Lukman noted that rising insecurity in the country is diminishing APC's achievements in the areas of infrastructural development and social investment which the party has made progress more than any government since 1999.
"There is therefore a big public contest of whether the performance of our government is below what we offered Nigerians in 2015. Sadly, many of us are allowing the opposition to set the terms of the debate. We need to be more assertive and able to present a strong political contest that is able to make Nigerians see beyond the façade of the shadow electoral contest, which is designed to promote the opposition to APC.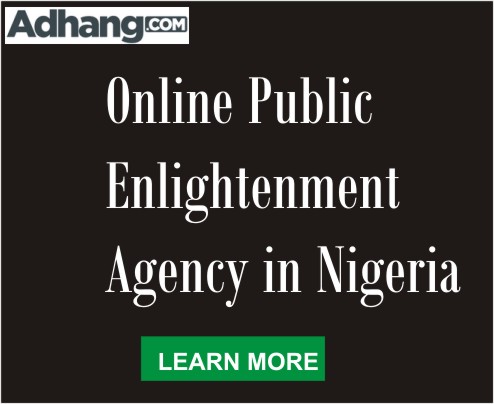 "We need to remind ourselves that the attraction of Nigerians to our party and our leaders in 2015 was our sincere disposition to finding solutions to all our governance challenges. We should retain that honest disposition based on clear and unequivocal appreciation of the challenges. So far, one can gladly say that many of our leaders are doing that. For instance, on the same issue of insecurity in the country, which, both as a party and as a nation, we must succeed in addressing, it is to the credit of many of our leaders that they are not taking a partisan position.
"Unlike what we had under the PDP before 2015 whereby PDP leaders were unable to risk taking any public position that may pitch them against a PDP controlled presidency under President Goodluck Jonathan, today in APC many leaders are coming out to canvass for different positions other than the preferences of President Muhammadu Buhari", he said.
The APC Chieftain also observed that there is the narrow perspective of limiting political contestation to only electoral contests, saying opposition, led by the PDP are taking advantage of APC internal leadership challenges to reduce political contest to just electoral contest.
"We must never allow our internal leadership challenges to be the defining attribute and therefore confirming that political contest is all about electoral contest. No doubt, we have big challenges that require urgent resolutions. But it is also clear that both our party and our governments recognise the challenges.
"Unlike the case between 1999 and 2015, when under the PDP, their leaders and governments they controlled at all levels lived in denial and reduced political contest to considerations of sponsored propaganda, our party, our leaders and our governments are engaged in open debate to address all the challenges facing Nigeria.
"Just check, especially with reference to the monstrous security challenge facing the country, the different positions being canvassed by many of our leaders. Our leaders are not in denial that there are problems", Lukman stated.