Babatunde Olalere Gbadamosi is the candidate of the People's Democratic Party (PDP) in the December 5 Lagos East senatorial by-election. In this exclusive interview with INIOBONG IWOK, he speaks on his chances in the election.
Why should voters in Lagos East vote for you in the senatorial by-election on Saturday?
Every vote that goes to me under the platform of the PDP goes to a candidate that is not beholden to any godfather. I would be answerable to the voters and not to anybody either in Bourdillon or anywhere else rather than the voters themselves.
In my party I was elected, I was not selected or imposed. I declared my interest, we went through the primary in the party and they voted overwhelmingly that I should be their candidate.
In the same way, we have come out to the general electorate now, and we seem to have large support from people in the senatorial district to whom we have no other choice but to be responsible.
More so, I am an indigene of Ikorodu and Lagos East and I do my business in Ibeju- Lekki as a real estate developer.
So, I have a vested interest to make sure that Lagos East gets the best of this. So that is why the people of Lagos East would do well to elect Babatunde Gbadamosi the PDP candidate as their senator to represent their interest in the senate
What are the projects that you want to attract, or give attention to in your constituency if elected?
First of all in terms of constituency projects we would be working hard to make sure that we attract juicy projects to my constituency.
I would be looking at the federal roads in my constituency. Ikorodu road, EpeIjebu-ode road, and I would also be looking at the coastal roads. Yes, you may say the coastal road is not in my constituency, but it would be in our interest to see the construction of the coastal roads, because it would benefit my constituency a great deal.
Then we would also be looking at the VAT because as it is, Lagos contributes about 55 percent of the total VAT that is collected in Nigeria, but we all know that only three percent of that is spent here because what we generate here goes to the federal government and they share it out.
So, those states that do not believe in the consumption of alcohol are getting VAT generated from alcohol in Nigeria.
It is not fair and does not make sense; we would be fighting for the domestication of VAT, so who generates it spends it. With this, VAT would not become federal tax but state tax.
We would also be fighting for the repeal or an amendment of the CAMA Act, so that the government would not have the powers to remove the directors of companies that they do not have knowledge of how it was founded.
Imagine removing the director of a company if you do not know how he came. We don't understand the drive, and it is a law we don't support, because the law affects Lagos which is the commercial capital of Nigeria and business is what we do.
Commerce is our business and if you create a law that affects entrepreneurship we would be affected. So, we would focus on that.
I know people focus on the religious side of it, but there is also the corporate governance side and everybody should be concerned about this thing. So, we would be looking at the CAMA Act and repeal of the act. Registration of companies, small ones would be done by the state and they would in turn pay tax to the state.
You have gone round your constituency campaigning; how is the reception from the people?
The reception was fantastic when we went to meet them. The crowd that you see are people in the local government, I go alone and some few members of my team and we meet party leaders on the ground they introduce and take us to the people.
I think we have a chance of winning this election. In fact, the chances that we have are so bright, the APC are committing all sorts of blunders to bring them back into reckoning.
That is why they went out and said Gbadamosi does not have a school certificate. If you did WAEC in this country you would know that when you pass and fail some subjects, the ones that you failed do not appear in your certificate. For instance; if you score 9 in any subject that it would not show.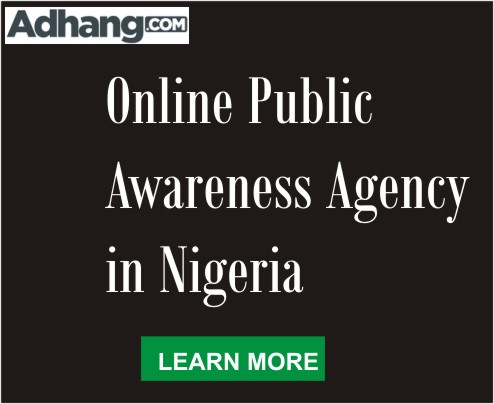 They put it on the reverse side of the certificate, that grading is done from level one to nine, but grade nine does not appear on the certificate. But that is what our friends saw. They went to the WAEC website that shows that we took eight papers; only five appeared on our WAEC certificate and they thought our certificate must have been forged.
But I have to appeal to the APC and their owners, not everybody is like them. Not everybody goes to school but does not have classmates; because they do it does not mean we are like them.
But it was in the news that they have taken you to court on the result issue?
We heard that in the media too, but we have not been served court orders. I like the fact that they went to press; it is fantastic. I like it because there are consequences for that. I have not seen any court process, nor has any been delivered, I have only seen the news on social media, but I cannot confirm it is from them because they have not gotten to me, when they do that I would act accordingly.
But you took him to court too; what is the latest?
The matter is still in court; it is a pre- election matter, and the case is coming up 9th of December. I don't know where the story that we were fined, or we lost is coming from. We have put in an amendment to our original claim; they said it was out of time. But we have told the court to withdraw the amendment and the court agrees with us to strike it out. They seem to want a dismissal but the court said no they want to hear the case.
The PDP in Lagos State is constantly in crisis; don't you think this would affect your chances?
The result of our primary election shows that our party is united, it was an overwhelming victory; we scored over 90 percent of the votes and that shows all the party leaders are united in having me as their candidate. So, for the party I have not seen any division.
What is your take on agitations for special status for Lagos State?
I don't believe in that; I believe more in restructuring Nigeria. Once you restructure Nigeria the whole issue of special status would be sorted out.
It would mean we are begging for our resources, we generate the money, why should we be begging anybody for what we generate? The only reason it is like that is because we have fake federation.
The reality of what we have now is a communist unitary government on paper, they say this is federation but it is not.
Everything is controlled from the centre, the police being controlled from the centre is what led to the recent violence by police units that end up in the #ENDSARS movement that led to the massacre of young people at Lekki toll gate.
So, everything is wrong with the federation, it needs to be fixed. Part of what I want to advocate for in the Senate is to localise everything, dissolve this structure and there should be peace.
Are you confident INEC will conduct a free and fair election?
I would say that every election is as good as the umpire and the participants would allow it to be.
The APC has a history of manipulating and rigging elections, it is proven history, we saw it in Osun and Kogi, they wanted to do it in Edo State but they were arrested.
Trying to snatch ballot boxes, run away with it and intimidate voters in PDP strongholds, is an APC thing. We saw what happened in 2019; PDP members were chased away from their polling units. And we saw a video recently where the national leaders of the party, Bola Tinubu was saying that they only won five local governments in Lagos State, admitting more or less that they rigged the election.
He did not know that he had been recorded. We also saw the video of his wife admonishing Igbos to go and vote first before giving them money, because she did not trust them. I think all this shows the DNA of the APC.