Chairman of Ushongo Local Government Area of Benue State, Joseph Asawa, in this interview with BENJAMIN AGESAN, spoke on his dream for the council; his achievements in first 100 days in office, among other issues. Excerpts:
Congratulations, Hon. Chairman, on your election. So, how has it been so far?

Let me begin to answer you by appreciating God for what he has done to my life by lifting me from the position of nobody to somebody. I feel highly elated by this opportunity to serve my people. My appreciation also goes to the Benue State Governor, His Excellency, Governor Samuel Ortom whom God used in ensuring that a level play field was provided for all contestants and the seat enjoyed by the right person from the right place that has not benefited from it before. The same applause goes to the political stakeholders and co-contestants from Ushongo who were all in unity and that a man of lowly status like myself should be chairman of the local government. It is a special honour done to my life. I am truly humbled. The incident has changed my perception and worldview as well. So far, it has been love, cooperation and hope for service delivery all the way.
What are the challenges you met on ground and how are you tackling them?
The major challenges of local government all over are lean resources, security and of course political friction, rivalry, rancour and antagonism of which Ushongo is no exception. Hopefully, the Lord who threw me up is still doing miracles by ensuring that I surmount all these drawbacks. My administration in its quest to leave a mark on the political landscape of Ushongo has just revived the Revenue mechanism and there are positive pointers that our revenue base will soon jack-up. I have strengthened the security apparatus by initiating separate monthly meetings in all the 55 kindreds across the 11 council wards to add value to the local government security mechanism. At each of these levels, I have set-up a committee where reports at those levels are aggregated and submitted to the appropriate authorities for necessary actions. This strategic measure has drastically reduced the wave of security tension and criminal activities in our local government. On the division among and within the political stakeholders, God has touched the minds of our elders to see reason to forge a common front for the good and growth of the PDP and Ushongo land immediately after major appointments in my government and inauguration were made. So, at the moment, we are all on the same page.
You were at a time Secretary of Ushongo Local Government Council, and today you are the Executive Chairman, how is the past experience helping you in your present position?
I came into politics with a huge political experience and deep knowledge of the Ushongo political terrain having entered the party politics since 2000.
I first served as the Special Adviser to an Executive Chairman and later Secretary to the Local Government Council. Even on the national politics, I was Secretary of the 2018 Special PDP State Congress in Lagos after which I was again unanimously nominated by Ushongo people as National Delegate to the 2019 PDP Special Convention in Port-Harcourt before I became the chairman. Armed with those kinds of experiences, I am conversant with the challenges and the needs of our people and that is exactly what informed my decision to seek the office to see how I can in my little way contribute to advancing the cause of development of my people. The experience no doubt is greatly beneficial to my new mandate.
You have just clocked 100 days in office since your inauguration. What will you say you have brought to the table?
Immediately I assumed office three months ago, I aggressively embarked on the mission to make our people and area economically viable and self-sustaining. As deliberate efforts to empower my people, I secured certain life-improvement tools like grinding machines, garri processing engines, deep freezers and distributed to the people, especially the downtrodden. I have also keyed hugely into the opportunity offered by the Central Bank of Nigeria through NIRSAL Micro-finance Bank sponsoring 45 Ushongo indigenes to that effect. As we speak, they have been trained and have acquired certificates and are awaiting the CBN's Free-Interest Loan without collateral. In similar fashion, I have not only registered, but sponsored 40 Cooperative Societies in Ushongo using same CBN opportunity through the Benue State Ministry of Rural Development and Cooperatives. Within this three months too, my administration has incorporated the Ushongo Fruits Products Processing Mills Ltd with the 'Ter Ushongo' as chairman of the company while my humble self as the Executive Chairman (for now), the local government DGSA and Treasurer are Directors of the company.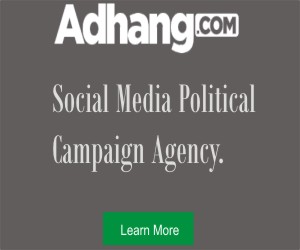 Again, I have already approached the World Bank through the Nigeria AgriBusiness and Agro Industry Development Initiative (NAADI) and their simple condition is for me to provide a hectare of land by the roadside which I have complied with. I am believing God that by the first quarter of 2021; the approved company will be mobilised to site located on the Lessel-Ihugh road to begin construction of structures for the Ushongo Fruits Products Processing Mills Ltd. Again, I am currently negotiating with the Benue State Government through Ministry of Agriculture and National Resources to release the Ber-Agbum farmland and the moribund Agro-Service Centre to my Local Government for a period of 2 years for purposes of promoting agricultural activities in the area.
You have plans for Ushongo people. Do you think you can execute even half of them?
I am very much confident that my administration which has been ordained from heaven will perform miracles despite the daunting challenges of paucity of funds. In six months time, I am hopeful of launching an economic nucleus called Ushongo Development Commission. As we speak, I have commissioned consultants who are working on the document to be presented before the Ushongo Legislature for necessary legal backing.
The commission will have a functional secretariat, a Director-General and supportive staff with a mandate of generating resources for the purpose of carrying out special projects peculiar to the challenges of the 55 kindreds in Ushongo.
The commission, a kind of self-help, will have the mandate of identifying the special needs of the 55 kindred and mobilising funds for urgent intervention believing that government alone cannot be able to provide all the desires of the local population.
Just like I stated earlier, my administration have started the 'Ushongo Investment Farm' which hopefully will begin to produce and supply fresh fish, puck, chicken and other animal products in large quantities to the market in the next 10 months.
But at the moment, we are only dwelling on the crop aspect of the farm. Godfathers, godmothers, factions and cliques are common in politics, even at the local government level. What is your experience with these special interest groups?
Acrimony, rancor and frictions are what makes politics thick. I have also had a bitter taste of it but if you can remember, I told you at the beginning of this discourse that these special interest groups have resolved to work for the common good of our fatherland in repudiation of personal, selfish and clannish agenda. But I must be frank to you that it was a rough-riding at the beginning.
Many people believe that chairmen of Local Government simply share money and do nothing tangible. Do you believe you will make a difference?
I cannot say for sure, given the peculiarities of the times and challenges we have found ourselves in. if you can cast your mind a bit, this administration was supposed to be inaugurated in March but was delayed till June due to the devastating effect of Covid-19 worldwide. That entails that the epidemic affected and is still affecting global economy after we just came out of global recess where industries collapsed and the only source of income left for Nigeria, oil clashed to a pitiable level. The import of these incidences to the local economy can better be imagined than say. But my assurances to the Ushongo people is that despite the circumstances we have found ourselves in, I will continuously strive to seek and adopt measures aimed at changing the political and economic landscape of the area using resources at my disposal accountably.
Finally, you are sitting on the chair that the late Aper Aku once sat. Does this inspire you to leave a legacy behind too? And what will such legacy be?
I must correct you that the late Aper Aku was the Chairman of the old Kwande Local Government where Ushongo was only carved out of in 1981. But I am still highly inspired by the huge legacies that he left behind while serving as council chairman between 1976 – 1977. Those legacies were the selling points of his 1979 governorship quest.
I want to be viewed from the same perspective at the time I leave office because for someone of my humble background, and shallow roots from Utange to have emerged as Executive Chairman of one of the most enlightened local government areas in Benue State, I have no business to fail my people conscious of the fact that tomorrow is dependent on my today. All in all, the greatest legacy on my mind before the closure of my tenure is the Ushongo Development Commission.