The Senator representing Ebonyi Central, Obinna Ogba, has raised the alarm that Governor Dave Umahi has been issuing threats to him and victimising his political associates.
He raised the alarm at a press briefing in Abuja on Thursday.
According to him, the governor recently ordered for closure of a private school, Kingdom Model Secondary School in Abakaliki owned by his legislative aide on trumped up allegation of cultists running it.
He stated that the governor had been making moves to demolish his hotel in Abakaliki for no justifiable reason.
"It is very unfortunate that innocent and harmless students of the above named school have been forced to taste the bitter pills of Umahi's maladministration, not minding the fact that the students just came back from a long COVID-19 induced break and have no business with political intrigues in Ebonyi State."
Besides, Ogba challenged Umahi to tender evidence that he and others were plotting to kill residents of the state by engaging cultists.
"Specifically, when Umahi accused me and three others of engaging cultists and, according to him, some IPOB members to start killings and instigating crises in Ebonyi State, he thus brings the matter into the central realm of criminal law.
"Whether he is ignorant of the crime of joint enterprise to commit an unlawful or harmful act or not, Umahi must put forward the compelling evidence at his disposal that led him to lay such grievous allegations against innocent citizens who were his conveyor belts to his present status as a 2nd term Executive Governor of Ebonyi State.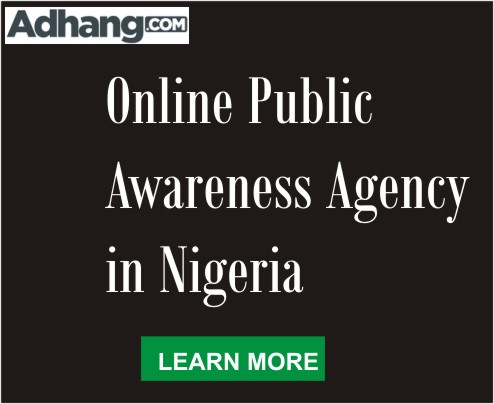 "Speaking for myself and by way of rebuttal, I wish to state categorically that I have never harboured, recruited, induced or engaged cultists for any purpose whether political or otherwise, in all my personal and public life."
Ogba recalled that he had received threat messages from the governor and his brother, Austin Umahi.
"It is important to state here that should anything happen to me or any member of my family, governor Umahi should be held responsible. Umahi should note that the gentility of the tiger does not mean weakness," he said.
But the governor in a swift reaction through the Commissioner for Information and State Orientation, Orji Uchenna-Orji, dismissed the allegation as unwarranted, scandalous and irresponsible.
He said, "The governor has moved forward in his quest to allow peace reign no matter the level of distraction and provocation by detractors.
"The Governor has publicly directed all government officials not to abuse anybody or take any unjustifiable actions against anybody.
"I will advise Senator Ogba to respect the opinion of the people that elected him and play his politics in line with conventions.
"Our Government is not distracted at all. When politics comes, we shall play it very well. We wish him well."