Tributes have continued to pour in from across the world for Chadian leader, Idriss Deby, whose death was announced Tuesday by the country's military.
But beyond the tributes, the concern for many is the implication of his death for his country, and other Chadian neighbours, particularly as touching the fight against insurgency.
While he presided over the affairs of Chad, Deby relentlessly fought against insurgents, giving them no breathing space.
A report says, "Since early 2015, attacks in Chad by the Nigerian jihadist group, Boko Haram, have killed hundreds, displaced more than 100,000 and damaged the regional economy of the Lake Chad basin.
"Violence peaked in 2015 with suicide bombings in the capital and in the Lake region, and has since declined. Chad's military engagements and its role in the fight against terrorism – around Lake Chad and elsewhere in the region – have brought significant diplomatic gains, most recently the appointment of Foreign Minister Moussa Faki as chairperson of the African Union Commission. But the security risk hasn't disappeared."
Reports said Deby died while visiting troops on the front line of a fight against the country's Northern rebels.
"The 68-year-old has just breathed his last defending the sovereign nation on the battlefield over the weekend," army spokesperson, General Azem Bermandoa Agouna said in a statement read out on state television.
A state funeral has been fixed for Friday, April 23, 2021.
Just few hours after the announcement of his death, his 37-year-old son, Mahamat Idriss Deby Itno who is a four-star general was chosen as his successor.
Mahmud ibn Idriss Déby Itno, also known as Mahamat Kaka, is now the chairman of the Transitional Military Council (TMG) of Chad, acting as the de facto interim President of Chad.
But the Chadian rebel group has since rejected the TMG.
Deby assumed power in a rebellion in 1990, and was one of the longest serving rulers in Africa, within this period, he survived several coups and attacks.
The circumstances leading to his death are still unclear.
Political watchers say the late Chadian leader was a strong and charismatic leader who on numerous occasions personally led offenses against insurgents and armed groups within his country's borders, the lake Chad Basin and in the Sahel.
He had been credited with the relative success recorded in the fight against Islamist sect, Boko Haram in the Chad Basin in recent years and was seen as a stabiliser in the region.
Last year, he led a group of soldiers to dislodge and kill hundreds of Boko Haram fighters in the Nigerian border.
Although critics have accused him of corruption, mismanaging the country's oil earnings and of dictatorship, he still won 79.3percent of votes cast in the April 11 election.
The election was however, boycotted by top opposition leaders who doubted his sincerity to conduct a free and fair poll.
He had promised to restore peace and stability to the troubled Sahel region and respect for human rights.
In the west, Deby was respected, while his administration enjoyed significant support across western countries, especially France, United State, Portugal and the United Kingdom that saw him as an ally in the fight against extremist groups, including Boko Haram and the groups linked to al-Qaida and Daesh in the Sahel.
But his decision to embark on a visit to Chadian soldiers fighting rebels in the Northern part of the country on a day he should celebrate his electoral success did not go down well with his supporters.
Reports indicate that rebel group, Front for Change and Concord in Chad (FACT), which is based across the northern frontier with Libya, attacked a border post on Election Day and then advanced hundreds of kilometers (miles) southward.
But it suffered a setback last weekend. The Army Spokesman, Agouna said that the army troops killed more than 300 insurgents and captured 150 on Saturday in Kanem province, around 300 kilometers (185 miles) from N'Djamena.
Whereas some observers say that Deby's death may leave a vacuum in the terror war in the region considering that he was probably the only leader who showed keen interest in dislodging terrorists, some others say he was a despotic leader who had no justification for personally getting himself physically involved in conflict and attacks against insurgents in the region.
Wunmi Bewaji, a political analyst and lawyer, said that Deby would not be remembered for good legacies because he refused to build democracy and democratic institutions in his country, despite ruling for decades.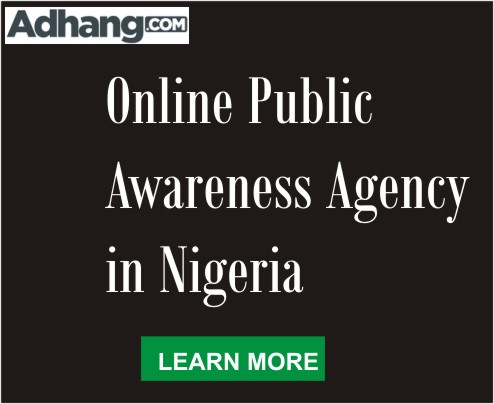 He condemned the decision to hand over power to his son by the country's military, saying it was against the law.
According to Bewaji, "Democracy is not about election. This is someone who has won landslide election in his country, but was a civilian dictator. People should not mistake him for democrat; people of Chad have not had democracy all these years. He was an illegal leader; Chad cannot be regarded as democracy."
"For him to come out to lead the soldiers against rebels is just like what dictators do; people like Putin, Gaddafi and the rest. Well, he may be missed in the fight against terror because he personalises the fight. In Africa, leaders personalise solutions rather than build institutions. If he had built a structure, there would not be a vacuum difficult to fill," he further said.
A retired soldier who spoke on condition of anonymity said like every other dictator, Deby was selfish, which he alleged to be the crux of the trouble in the country.
"When a leader insists he is everything that happens in a country and that there is no one else, you see some revolts. He came into power in 1990 and against the people's wish; he perpetuated himself in power for 30 years, haba! So, people began to ask question and getting worried.
"It was even said that the revolts were often fuelled by rivalries within his own Zaghawa clan, elements of whom established a base in southern Libya – a region outside the control of the government in Tripoli," he said.
According to him, "Although some credit can be given to him the way he prosecuted the battle against the insurgents, Chad under him could not be said to be a wonderful country, in everything. Organising elections and claiming to have won a landslide does make anybody popular. He organised an election in which opponents did not participate and won a landslide; that did not mean he was a great political leader.
"A man who seized power in 1990 and continued in office for over three decades just to protect his political interest, for which reason a lot of citizens of the country lost their lives, cannot be said to have died a hero."
Although his political clout has been a contentious issue, it is believed that his exit may have a likely negative effect as he had been a huge figure in the politics and power of west-central Africa.
His onslaught against insurgents has been commendable across the African continent and beyond. His model has also been a challenge for Chadian neighbours.
Although he was accused of failure to build democratic institutions, he gave terrorists sleepless nights.
The question now is how long would the African Union and other sub-Saharan states allow the self-proclaimed interim military regime headed by his son to work out the democratic route and return to constitutional path?
It is important that the new government sustain the model operated by the Deby administration against insurgents.
His exit, analysts say, may push a lot more pressure on Nigeria in the fight against insurgency.
Reacting to Deby's death, President Muhammadu Buhari, said it would create a vacuum in the efforts to eliminate terrorism.
While expressing sadness over his sudden and tragic death on the frontline fighting against rebel soldiers, Buhari said: "The late Deby had played a very active role in our regional joint collaboration in the military campaign against the Boko Haram terrorists."
He noted that the death of the Chadian leader would "create a big vacuum in the efforts to jointly confront the Boko Haram terrorists and the Islamic State West Africa Province."
"I'm deeply shocked and devastated by the sudden death of Idriss Déby on the battlefront to defend the sovereignty of his country," he lamented.
Buhari said that the late Chadian leader was "a friend of Nigeria who had enthusiastically lent his hand in our efforts to defeat the murderous Boko Haram terrorists that have posed grave security challenges not only for Nigeria, but also our African neighbours, particularly Chad, Cameroon and Niger Republic."