A committee of the pan Igbo socio-cultural association, Ohanaeze Ndigbo has made a case for the creation of Aba State.
The committee made its position known on Wednesday, at the on-going South East zonal Senate's public hearing on review of 1999 Constitution holding in Owerri, Imo State.
Theo Nkire, first attorney-general of Abia State, who made Aba State Movement's presentation at the public hearing chaired by Senator Orji Uzor Kalu, former governor of Abia State, said: "Aba State has its case made from the work of the Ohanaeze Committee. We ask the Senate Committee to consider our request."
The importance of security was the focus of Governor of Imo State, Hope Uzodinma's address to the gathering that had Senator Enyinnaya Abaribe, among other legislators from the South East.
Shedding more light on the group's request, Emmanuel Adaelu, leader of the Aba State Movement, said in Aba that the Ohanaeze Committee on State Creation recommended the creation of Aba State in the report it submitted to South East Governors' Forum more than two years ago.
"The report is another pillar that supports our request," he said.
"The Committee, which considered the merit for the creation of Aba and Adada States, resolved and recommended for the creation of Aba State, with 12 members supporting, and five abstaining. The Committee also recommended that any other State Creation exercise in the South East should give Adada State priority," the Committee's letter of 18 October 2018, to Governor Dave Umahi, chairman of the South East Governors' Forum stated.
Committee Chairman, Chigozie Ogbu, a professor and its Secretary, Uche Okwukwu, a barrister, signed the report.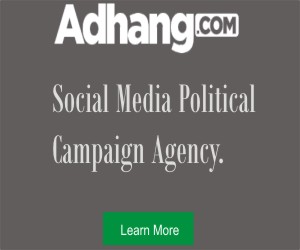 Adaelu said Aba State Movement stood by the Ohanaeze Committee recommendation since all groups agitating for a state in the South East fully participated in the Committee's work by making presentations to it.
"The Committee did a great job. It went through the tomes of documents the 11 proposed areas for state creation submitted to it. Among the documents requirements were evidences that the proposed areas had complied with constitutional requirements for state creation in Sections 8 and 9," Elder Adaelu, said.
"We were delighted by the final recommendation Committee to the South East Governors Forum to enable its transmission to the National Assembly through Executive Bill as promised by President Muhammadu Buhari when an Ohanaeze delegation visited the President in November 2017," said Adaelu, who has been involved in the Aba State Movement for more than 40 years.
He further said that Aba State Movement appeared at the Senate Committee on constitutional review to present the case for the creation of Aba State which the Ohanaeze Committee confirmed in its report to the South East Governors' Forum.