A project management practitioner, Alexander Chijioke Orji has alleged that the management of Seven Oceans Oil and Gas Limited, affiliated with the Minister of State for Petroleum Resources, Timipre Sylva, has refused to pay his entitlements to the tune of $116, 000 (N47,732,500.06)
Orji, who filed a petition at the National Assembly, said he was employed by the company in October 2019 after which certain modifications were made to the salary structure and other benefits. 
Timipre Sylva
According to him, he, alongside one of the directors of the company, Leo Abulokwe, had successfully clinched a deal after negotiating with facilitators of the Adax Manpower bid. 
He said he further sent emails to the directors to follow up on the bid but there was no response, adding that he received threats from Abulokwe and some other directors to get him detained and make sure he is 'silenced forever'.
This, according to him, brought about his resignation from the company though it was never acknowledged till date as he claimed payments and other entitlements have yet to be made.  
He wrote, "My names are (sic) Alexander Chijioke Orji, a resident of above-stated address. A project management professional with over 15 years of practice, Chartered Management Accountant, Marketing.
Logistics and Cost management. 
"My formal engagement with Seven Oceans Oil and Gas Limited began with an inaugural facial meeting and outing on the 12 of August 2019 after a series of phone conversations on my capabilities, these meetings were between directors of Seven Oceans and Gas Limited, Mr. Hope Nelson and Mr. Samuel Alabi, the Managing Director of Seven Oceans Oil and Gas Limited. 
"We proceeded to National Petroleum Investment Management Services 'NAPIMS' on Bourdillion, Ikoyi, Lagos to meet some staffs. After a resourceful outing, we proceeded to have over 3 hours meeting at Colonades Hotel, Ikoyi on my formal engagement and deliverables.
"As further test to my capabilities, Mr. Sam Alabi instructed me to get some materials for his reconfirmation and further discussion with the CEO of Seven Oceans Oil and Gas Limited. 
"Upon receipt of same, I moved in a resourceful person and immediately a discussion ensued and thereafter he was engaged to provide further materials to aid these journeys. 
"And as part of the provision made a commitment of materials available even before an advance of 200k was paid to
him. After waiting for several weeks without any feedback against the assurance of getting offers in addition to others as discussed within days.
"I kept a reminder to Mr. Nelson who persuaded that I remain calm and allow the expected feedback returns. The pressure however stepped up on my side from the engaged personnel as no further directives came regarding what was due and next line of action. I had to deal with the matter despite hurting my relationship with said individual.
"It's on record that my last visit along with Mr. Nelson in October 2019 to Napims, that said individual refused even a gift offer as mentioned in an un-consented conference call where he outrightly rejected same stating not to have any further dealings despite my plea. 
"I had to still take care of the matter afterwards knowing the journey that lies ahead and need to cultivate these foot soldiers.
"Furthermore, additional request came from Mr. Nelson my line manager that I make efforts to search immediate engagements within the International oil companies IOCs. I swung into action and in few days later reported to him about some openings within IOCs and availability of men within the system to grant us audiences. 
"Despite the assurances, Mr. Nelson did not meet up and no cogent reasons given therein. A few days later again another brief, on getting Seven Oceans Oil Gas Limited registered as commercial platform of one the prominent IOCs.
"Again, I moved and got commitment from men to advance the course. Directions and guidelines were sent and I was told to wait till this day despite my words and bound to the said persons.
"With the summation given above it was evident even to the blind that I was focused on getting results based on the mandate given that I was putting my best foot forward in getting results and risking everything including putting my reputation built on trust to question among these individuals. 
"I continued to show more willingness to achieve results each day by moving on despite continued reviews implementation without any prior discussions or negotiations. But of course, I was to prove my worth before I could be handed a formal letter of engagement.
"On 14 of October 2019 I received a formal engagement letter from Seven Oceans Oil and Gas Limited and I responded on 17th of October 2019 with stating 10 conditions upon which I accept the offers and it was agreed with exception of increase in percentage due on prospecting.
"I would like to state that from August-December 2019 I never paid any formal visit to the company's head offices, most engagements were by emails, texts, WhatsApp and facial meetings with directors of the company in Lagos.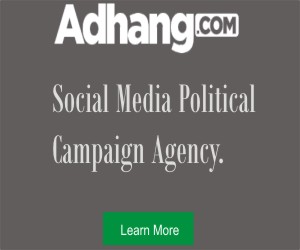 "I met with Mr. Leo Abulokwe on October 2019 on instruction of Mr. Sam Alabi to negotiate and meet facilitators for the Adax Manpower bid. It would be recalled that I and Mr. Leo met with principal officers handling the bid at Four-points Sheraton Hotel Lekki on Monday, 4th November and proceeded to Napims head office here in Lagos for additional meetings on Tuesday. We however were able to meet later on same Tuesday evening to conclude on and hand over six thousand dollars less of five thousand as originally offered by Mr. Leo as PR for prospecting to balance five thousand dollars upon delivery to next stage of the same bid process.
"Furthermore, from 12 November 2019, I wrote countless emails, text messages and WhatsApp to directors of Seven Oceans Oil and Limited intimating them on the successful favourable outcome of the bid. No response came, my messages were not been answered. Despite same, I kept writing and made efforts to engage formally but with fears considering the various threats issued by Mr. Leo Abulokwe that I had reported him to Mr. Sam Alabi for failing to respond to my messages to
act on pending matters with regards to similar prospecting. 
"This whole drama continued until 15 of January 2020 when Mr. Leo Abulokwe mentioned that Mr. Sam Alabi had actually on the 25th of December 2019 confirmed from the Managing Director of Adax during a Gala function organized and hosted by Minister of State for Petroleum, Chief Timipre Sylva, that Seven Oceans Oil and Gas Limited had successfully but none of the directors came forward.
"Following the turn of events and continued threats which I had mentioned on emails I further sent to some other directors and company official emails subsequently and no responses. I decided to resign on 28 day of March 2020 after receiving a major threat from Mr. Leo Abulokwe and some other directors to use their influence and ties with the minister of state for petroleum, Chief Timipre Sylva, have me arrested, detained and make sure I'm silenced forever. 
"After waiting for 3 months without any response, I sought the service of a lawyer to approach Seven Oceans Oil and Gas for my outstanding and entitlements. I would like to reiterate that till date no acceptance of my resignation has come from said company. In addition, we received a letter of Seven Oceans Oil and Gas Limited lawyer threatening to take legal action 7 days from receipt of letter dated 22 July 2020.
"In addition, my legal team had written to the Minister of State for Petroleum and Managing Director, Nigeria Content Development and Monitoring Board on August 28, 2020, respectively raising complaints against Seven Oceans Oil and Gas Limited and how unfairly they have treated me and calling for intervention to resolving same matter. 
"The last and only response was a WhatsApp chat message from a senior executive of Seven Oceans Oil and Gas Limited, Mr. Udoh Esio Okwong with Munched shot from Mr. Simbi Kesiye Webber, Managing Director of NCMDB asking him if he was aware, of the letter written by my lawyers and received on 14th September 2020. 
"Shockingly as boasted by Seven Oceans Oil and Gas Limited directors that nothing would be heard of my letter because of the alliances with the
director. Till date I make bold to state that no response has come from NCDMB after 11 months of our complaints.
"In addition, I have made various attempts to reach out the Seven Oceans Oil and Gas Limited directors and management to plead my case and get my outstanding payments. I have contacted several individuals close to the said persons to no avail. 
"I don't feel safe with the next move in
approaching you to wade into these matters as it is now very clear that individuals behind Seven Oceans Oil and Gas Limited are very powerful and can end my life and family at any slightest
opportunity.
"I have attached some documents for your perusal and guide and available to send forth over 72 emailed and hard copies of letters, 41 text messages and 89 WhatsApp messages exchange with Seven Ocean Oil and Gas Limited regarding my engagement, directives, outstanding's etc.
"I remain eternally grateful for the privilege and look forward to getting an opportunity to speak further on same."
All efforts to reach the Minister of State for Petroleum Resources, Timipre Sylva, via calls and text messages proved futile as he did not answer nor reply to a text message sent to him. 
Also, attempts to reach the chairman of the Seven Oceans Oil and Gas Limited, Samuel Alabi via text messages or on the phone were not successful. 
DOCMENTS: Buhari Minister, Timipre Sylva's Oil Company, Seven Oceans Owe Me N48million, Threatened Me— Proj… by Sahara Reporters on Scribd
AddThis
: 
Original Author
: 
saharareporters, new york
Disable advertisements
: