Yomi Alliyu, lead counsel for the embattled Yoruba secessionist leader, Sunday Adeyemo, aka Sunday Igboho says the government of Benin Republic has not levelled any criminal charge against the activist. 
His comment trails a statement by the Attorney-General of the Federation (AGF) and Minister of Justice, Abubakar Malami that the Nigerian government is open to different considerations, including a political solution to resolve the crisis surrounding separatist agitations in the South-East and South-West zones of the country.
Sunday Igboho
In an interview with Arise TV on Wednesday, Malami said though these individuals' actions have "criminal undertones", the Nigerian government will not strike out other means of resolving the cases.
"As far as the security situation is concerned, and as far as governance and this administration are concerned, you cannot rule out all possibilities. But crime is a crime, and there are criminal undertones. And when you're associated with certain conducts, you cannot rule out the government's right to take steps," the AGF said.
"Generally speaking, that's why I say no possibility is ruled out but, then, there has to be an approach for government to consider.
"So I cannot be preemptive in telling you that clearly and outrightly that reconciliation, perhaps, is being considered…"
Reacting, Alliyu said Igboho has expressed pleasure over the stance of the Nigerian government that the issue can be resolved without violence.  
However, he noted that the Muhammadu Buhari-led Nigerian government has to immediately comply with the payment of N20 billion to Igboho as ordered by the court. 
A statement issued by Alliyu reads, "We have the consent of Chief Sunday Adeyemo, a. k. a Igboho Oosa to react to the olive branch extended to him by the Hon Attorney General of Federation in what we regard as kite flying strategy at Arise TV as reported by newspapers on 10th November, 2021.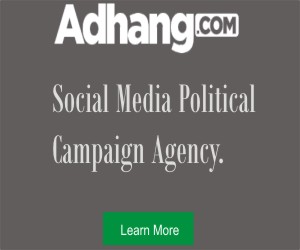 "Our client as a peace-loving person is glad of self-determination by an indigenous people save referendum and/or sense of belonging and fair treatment of all tribes in accordance with the rule of law.
"Intimidation by imprisonment of our client in foreign land, that is generally regarded as the 37th State of Nigeria, cannot help the situation but respect for the rule of law as espoused in the N 20.5 billion judgment in favour of our client. 
"The imprisonment is making him more resolute in seeking self-determination for his Yoruba indigenous tribe. Hence as a mark of good faith, Nigeria should start with instructing its 'vassal' state to release our client and allow him to embark on his medical trip to Germany. The Republic of Benin has not been able to charge our client for any criminal offence for the over 3 months that they hold him illegally in their prison in Cotonou. 
"We have his mandate to enter into any binding agreement on his behalf that will also be acceptable to his OODUA NATION Group. 
"Our client thanks his supporters especially members of ILANA YORUBA/OODUA NATION me and diaspora, for their support and urge them to continue to be law-abiding and respect the extant laws of the land."

AddThis
: 
Original Author
: 
saharareporters, new york
Disable advertisements
: