Bayelsa State Government has called for a tripartite funding arrangement to expedite action on a stalled bridge project awarded by the Niger Delta Development Commission (NDDC) since 2009.
Bayelsa State's Deputy Governor, Lawrence Ewhrudjakpo wants the state government, Shell Petroleum Development Company of Nigeria (SPDC), and the NDDC to contribute towards the completion of the project.
Making the call on Monday during a meeting with Shell Petroleum Development Company (SPDC) and representatives of Akenfa Community in Government House, Yenagoa, Ewhrudjakpo called for another meeting involving NDDC representatives to discuss the tripartite funding arrangement.
A statement by Ewhrudjakpo's Senior Special Assistant on Media to the Deputy Governor, Doubara Atasi, said the proposed meeting is expected to dwell on the terms and conditions for funding the remainder of the bridge.
When completed, the bridge will be one of five bridges across Epie Creek, will link Akenfa 1 and 2 communities and also serve as a spur to the Gateway Road as well as open up the area to rapid development.
Read Also: NDDC donates science equipment to 46 Niger Delta Schools
A number of people had drowned in the past while crossing the creek during floods and the deputy governor stated the strategic importance of the project awarded to USTAFA Construction Company as it would help save lives.
He, therefore, expressed the readiness of the Governor Douye Diri administration to contribute towards the completion of the Bridge to alleviate the sufferings of the people.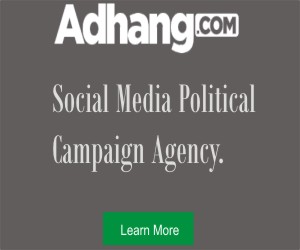 Ewhrudjakpo used the opportunity to commend the Akenfa Community for their peaceful disposition, especially for heeding government advice of allowing MORPOL, an oil servicing company, to continue its work on an SPDC pipeline project in their area.
He said "We are suggesting a tripartite funding arrangement involving NDDC, Shell, and the state government like we did on the Ogbia-Nembe and Etegwe-Tombia road projects, where refunds were made to the state government after completion of the projects.
"We are not making this suggestion because we have enough money. No, we are making it because that project is very strategic and important not only to the people of Akenfa Community but to the state in general."
SPDC External Relations Manager, Evans Krukrubo, stated that the company was not part of the contract arrangement for the project, but makes a three percent statutory contribution from its annual budget to NDDC to carry out developmental projects in the Niger Delta.
Krukrubo, however, expressed SPDC's willingness to work with the state government to ensure the completion of the project and urged Akenfa and other communities to make judicious use of funds accruing to them to avoid distrust and unnecessary conflicts.