The All Progressives Congress (APC) in Municipal Local Government Area of Kano State has suspended a member of the House of Representatives, Hon. Sha'aban Ibrahim Sharada.
Sharada, who represents Kano Municipal in the lower legislative chamber of the National Assembly, is a well-known critic of Governor Abdullahi Ganduje.
Naija News reports that the lawmaker was on Wednesday suspended by the ruling party for a year.
The APC stated that Sharada was found guilty by a seven-man disciplinary committee set up to investigate allegations against him.
"Hon. Sha'aban Ibrahim Sharada has been found guilty of the charges against him for the assassinating the character of His Excellency the Governor of Kano as well as the respective party executive from the ward, Local Government and State Level."
"That he will not interfere in all party affairs and activities at all levels," read a letter by the committee.
This online newspaper had earlier reported that the Kano APC had been split into two factions.
A prominent supporter of President Muhammadu Buhari and a former National Chairman of the Buhari Organization (TBO), Abdulmajid Danbilki Kwamanda had emerged as a factional leader of the party opposed to Ganduje.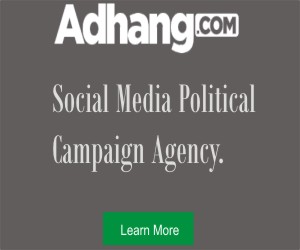 Announcing the split of the APC in Kano State, Kwamanda had explained that the actions of Ganduje, the APC State caretaker Chairman Abdullahi Abbas and some other party leaders in the state was responsible for the split.
He accused them of blocking other interested persons from contesting positions in the state to favour their own preferred candidates.
Kwamanda, therefore, announced a new APC Akida, splitting the party into two factions in Kano.
He said, "The actions of the Governor as well the party caretaker Chairman for vehemently blocking some party loyalists who wish to contest the state gubernatorial seat negates the principles of democratic norms and internal politicking".
"We have already designed our movements and how we are going to ensure that our new APC Akida makes it to the Government House comes 2023".
This article was originally published on Nigeria News