Political thugs in Igboora, Ibarapa central local government area of Oyo state on Wednesday evening invaded the house of the Chairman of ward 4, Peoples Democratic Party (PDP), Akindele Rufus, beating him up following a report by the SaharaReporters. 
Akindele had on Tuesday confirmed how the chief of staff to the local government chairman, Hon. Segun Okesola led some thugs to disrupt their meeting which caused injury to a 45-day-old baby.
The baby suffered a broken leg. 
The party chairman said his life is not safe again. 
See Also
One-month-old Baby Loses Leg, Mother Injured As PDP Factional Members Clash In Oyo
1 Day Ago
He said he had been receiving strange calls since the story was published by SaharaReporters, noting that the thugs later invaded his house to beat him up.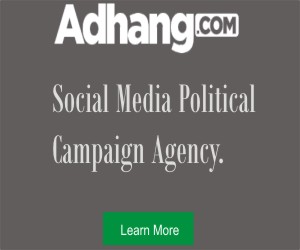 Narrating how he was attacked, Akindele said another set of thugs led by one Moses Kayode, aka Ifa, invaded his house after they read the story published by SaharaReporters and started beating him.
"I was sleeping inside my room when I heard a loud voice calling my name. The thugs, led by Moses Kayode pounced on me and started beating me asking why I needed to address the media on the attack on our members. I was beaten up and he even tore my clothes. 
"Unfortunately after the case was reported at the police station, the police did not take any step. I told them I knew the house of the thugs but they asked me to go back to my house. I don't know why we continue to play politics with bitterness. 
"I am using this medium to call on the Director of Department of State Services (DSS) in Oyo State, the commissioner of police and the major stakeholders to wade into the matter. Nothing must happen to me and my family. Governor Seyi Makinde and his thugs should be responsible for whatever happens to me," he said.
Reacting to the attack, the factional chairman of the party, Hon. Michael Okunlade, said he has received such information from almost every part of the state. 
He said, "I am worried over the continuous attack on our members. Unfortunately, Governor Makinde is not saying anything. When we are having this kind of experience at this time, what are we going to witness during the primary and ultimately during the 2023 campaign in our dear state?
"We can now see why Makinde refused to sack the chairman of park managers system despite the public outcry. This is a shame to the party we used our resources to build in Oyo State. It is condemnable and unacceptable. We cannot fold our arms and watch somebody destroy the good name of our party because of his selfish interest. 
"We want the major stakeholders to wake up to address this issue. It is true that their friends and family might not be victims, but if we are not careful, their families may also witness such." 
AddThis
: 
Featured Image
: 
Original Author
: 
SaharaReporters, New York
Disable advertisements
: