A leaked memo by former Vice President Atiku Abubakar has given fresh impetus to the speculations about his intention to contest the 2023 presidency.
Atiku, whom Naija News recalls contested the 2019 presidential election as the candidate of the Peoples Democratic Party (PDP) is widely believed to be gearing up for another shot at Nigeria's number one political seat when the tenure of President Muhammadu Buhari ends in 2023.
The rumour was further fueled on Friday when a leaked memo dated June 29, 2021, was published by an online news outfit.
In the leaked memo, written by Atiku to the PDP, he appreciated the party for supporting his ambition in 2019 but observed that Nigerians need the party in the 2023 elections to save citizens from the All Progressives Congress (APC).
He called on the PDP to put its house in order and be ready to challenge for power again in 2023.
"It is with utmost respect that I convey to you, my deep appreciation and profound gratitude for the overwhelming support and massive electoral votes cast to support our party, the People's Democratic Party (PDP), and my candidature for the President of the Federal Republic of Nigeria during the 2019 general elections.
"Now, we are better equipped, and all our compatriots must team up today towards a new political and economic order that should radically reinvent our beloved country.
"We are fully prepared to work in synergy to restore hope, pull Nigeria back from the brinks, and relive the patriotic spirit of our founding fathers! I believe that together we would rebuild our broken fences, mend our cracked walls, restore hope, and return Nigeria to the path of greatness again. Surely, we can, and we must," the leaked memo published by Ripples Nigeria read in part.
Speaking further, Atiku explained where he has been after the loss of the 2019 presidential election, noting that he left the country to regroup and restrategize while keeping an eye on developments back in Nigeria.
Describing himself as ready to be part of the surgical team needed to save Nigeria, Atiku said he used the away time for "personal educational improvement, equipping myself with new knowledge, capacity, and skills."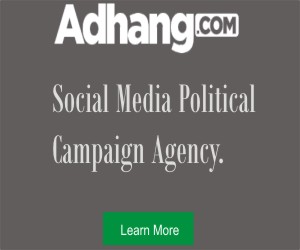 "Several persons, particularly associates and compatriots may have felt frustrated, some have even privately expressed so, while others have publicly complained that we have left them without leadership guidance democratic forces who have visited severe stress on our political economy. I concede that individuals are justified to hold such opinions and even more. But they are not entirely correct.
"I assuage these feelings. Yes, I may have been apparently out of regular physical presence in Nigeria. My absence was not completely deliberate. Rather, it was strategic, as I have kept close contact and monitored events in our polity, reviewing and studying the changing dynamics.
"In addition, I also tried to undertake personal educational improvement, equipping myself with new knowledge, capacity, and skills that would methodically review the appalling situation. Our nation is indeed in the intensive care unit and would require delicate surgical procedures. We are all members of that surgical team," the memo added.
But in a reaction on Saturday to the leaked memo and insinuations suggesting it is a link to Atiku's interest in the 2023 presidency, the former Vice President's media aide, Paul Ibe said there is no link between the two.
When contacted on the matter, he responded by saying the publication is mere speculation, adding that when the time is right, Atiku will declare his position on the 2023 presidency.
This article was originally published on Naija News