Ekiti is a state in western Nigeria, declared a state on 1st of October 1996 alongside five other states in the country by the military under the dictatorship of General Sani Abacha. As one of the newest states of the Nigerian federation, it was carved out of the territory of old Ondo State, and covers the former 12 local government areas that made up the Ekiti Zone of old Ondo State. On creation, it had 16 Local Government Areas (LGAs), having had an additional four carved out of the old ones. Ekiti State is one of the 36 states (inc. Federal Capital Territory (Nigeria)) that constitute Nigeria (source: Wikipedia).
2018 Ekiti state governorship election has come and gone. However, there're many lessons to learn from the election, which will be helpful for all that care about politics in the western region, perhaps Nigeria as a whole.
Some of lessons learned in the Ekiti state's governorship election.
1. People votes count:  unlike what most elections in Nigeria use to be – political parties and their candidates bringing out results from their room and announce to the world; people's votes are gradually beginning to count.
2. Incumbent not absolute strength for winning:  Since returning of democratic system of government in Nigeria in 1999, what we are accustomed to is a ruling party returning back to the seat (re-elected).  Apart from presidential election that brought APC into No.1 seat in Nigeria; now, Ekiti state's governorship election has further shown that is no longer business as usual.
3. Voters need to know who they're to vote in a party:  During the governorship campaign in Ekiti state, the face most voters are seeing in the PDP's side was that of incumbent governor of the state, Governor Ayo Fayose.  Press releases, actions, political talk's shows, and publicities, election discussions and dramas all appeared to center around Governor Ayo Fayose, thus distracting voters from studying and understanding the main candidate (Professor Kolapo Olusola ).
4.  Money still plays roles: During Election Day, there are reports from radio stations in Nigeria that political parties offer money to electorates to vote for them. Despite enlightenments that people should vote a candidate that are more qualified and suitable to handle an office, money is still a major influencer on who to vote for or against.
5. APC and PDP remain the dominant parties:  The most popular and biggest two parties in Nigeria are still the ones gathering major votes. Perhaps because they're already in power and have more money to spend in election campaigns.
6. Most of the citizens don't come out to vote:   Most Ekiti state's residents still don't see reasons to come out and  vote (909, 585 voters were registered in the state, only 405, 861 were accredited, this is less than the half of the eligible voters). These electorates perhaps not persuaded enough to vote, or not convinced that their votes will count.
These are 6 lessons learned in Ekiti state's governorship election 2018.
See the full list of candidates who took part in the election as announced by the INEC Chief Returning Officer Professor Idowu Olayinka.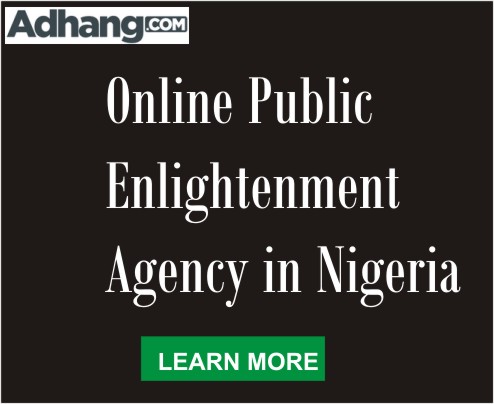 | | | |
| --- | --- | --- |
| CANDIDATE | PARTY | VOTES |
| Abiodun Aluko | Accord Party (A) | 250 |
| Shola Omolola | Action Alliance (AA) | 41 |
| Owolabi Olowoporoku | Advanced Congress of Democrats (ACD) | 1,149 |
| Agboola Olaniyi | Alliance for Democracy (AD) | 216 |
| Segun Adewale | Action Democratic Party (ADP) | 1,082 |
| Lucas Orubuloye | All Grassroots Alliance (AGA) | 107 |
| Stephen Oribamise | All Grand Alliance Party (AGAP) | 31 |
| Tunde Afe | Abundant Nigeria Renewal Party (ANRP) | 125 |
| Saheed Jimoh | African Peoples Alliance (APA) | 1,199 |
| Kayode Fayemi | All Progressives Congress (APC) | 197,459 (elected) |
| Tope Adebayo | Advanced Peoples Democratic Alliance (APDA) | 464 |
| Ayodeji Ayodele | All Progressives Grand Alliance (APGA) | 70 |
| Adegboye Ajayi | Better Nigeria Progressive Party (BNPP) | 14 |
| David Adesua | Democratic Alternative (DA) | 14 |
| Olalekan Olanrewaju | Democratic Peoples Congress (DPC) | 147 |
| Oluyinka Akerele | Democratic Peoples Party (DPP) | 181 |
| Sule Ganiyu | Freedom and Justice Movement (FJP) | 42 |
| Adewale Olusola | Green Party of Nigeria (GPN) | 20 |
| Tosin Ajibare | Independent Democrats (ID) | 212 |
| Temitope Amuda | KOWA Party (KP) | 23 |
| Sikiru Lawal | Labour Party (LP) | 280 |
| Olabode Jegede | Mass Movement of Nigeria (MMN) | 35 |
| Adebisi Omoyeni | Mega Party of Nigeria (MPN) | 231 |
| Babatunde Alegbeleye | National Democratic Liberty Party (NDLP) | 84 |
| Oladosu Olaniyan | Northern People's Congress (NPC) | 353 |
| ******** | PANDEL | 74 |
| Dada Ayoyinka | People For Democratic Change (PDC) | 1,242 |
| Kolapo Olusola | Peoples Democratic Party (PDP) | 178,121 |
| Goke Animashaun | Progressive Peoples Alliance (PPA) | 632 |
| Dare Bejide | Peoples Party of Nigeria (PPN) | 187 |
| Akinloye Aiyegbusi | Social Democratic Party (SDP) | 367 |
| Olusegun Adeleye | United Democratic Party (UDP) | 29 |
| Jacob Gboyega | Unity Party of Nigeria (UPN) | 33 |
| Fakorede Ayodeji | Young Democratic Party (YDP) | 31 |
| Omotayo Gabriel | Young Progressives Party (YPP) | 49 |
| Total number of registered voters | 909, 585 | |
| Total number of accredited voters | 405, 861 | |
| Total valid votes | 384,594 | |
| Rejected votes | 18,857 | |
| Total votes cast | 403,451 | |