Former Senate President, Dr. Bukola Saraki has appealed to Nigerians to give the Peoples Democratic Party (PDP) another chance during the 2023 presidential election.
He argued that only the PDP can turn around the fortunes of the country which he claimed has already become battered under the leadership of the All Progressives Congress (APC) who took over in 2015.
Saraki spoke on Friday in Asaba, the Delta State capital while inaugurating some road projects and a primary school executed by Governor Ifeanyi Okowa in the state.
He said Nigerians will experience massive infrastructural development if they give the PDP another chance in 2023.
He also praised Governor Okowa for his efforts and dedication to the development of his state and Nigeria as a whole.
"It gives me great pleasure to be here and to be part of this inauguration. For four years in the Senate we sat next to each other and I worked very closely with you when we passed the National Health Bill; I am very pleased with your performance here in Delta.
"It is on record that in our party, anytime we have difficult assignments , we come to you because of your competence, integrity and commitment to duty.
"Our country is passing through some difficulties and I appeal to Nigerians to give PDP the chance again to lead Nigeria and you will see the difference.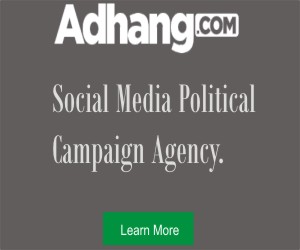 "Your administration's commitment to the growth and development of Asaba capital city is laudable and commendable."
"The other day we were commissioning projects in…. It is in PDP States that you see their governors doing things and that is why we are telling Nigerians give PDP a chance again and you will see the difference that would happen to the country," Saraki said.
Meanwhile, a former presidential candidate of the Young Progressive Party (YPP), Prof. Kingsley Moghalu, has demanded quick legislation that would allow Nigerians in Diaspora to vote in the 2023 general elections.
In a statement on Thursday, Moghalu urged the National Assembly to speed up legislation that would allow Nigerians in Diaspora to vote and their votes would count.
The former Deputy Governor of the Central Bank of Nigeria (CBN) said allowing Nigerians in the diaspora to vote would give them a higher sense of belonging.
The financial expert said Nigerians must have the ability to vote from abroad as was the case in Ghana and many other countries.